Hello once more with a newly finished and special project!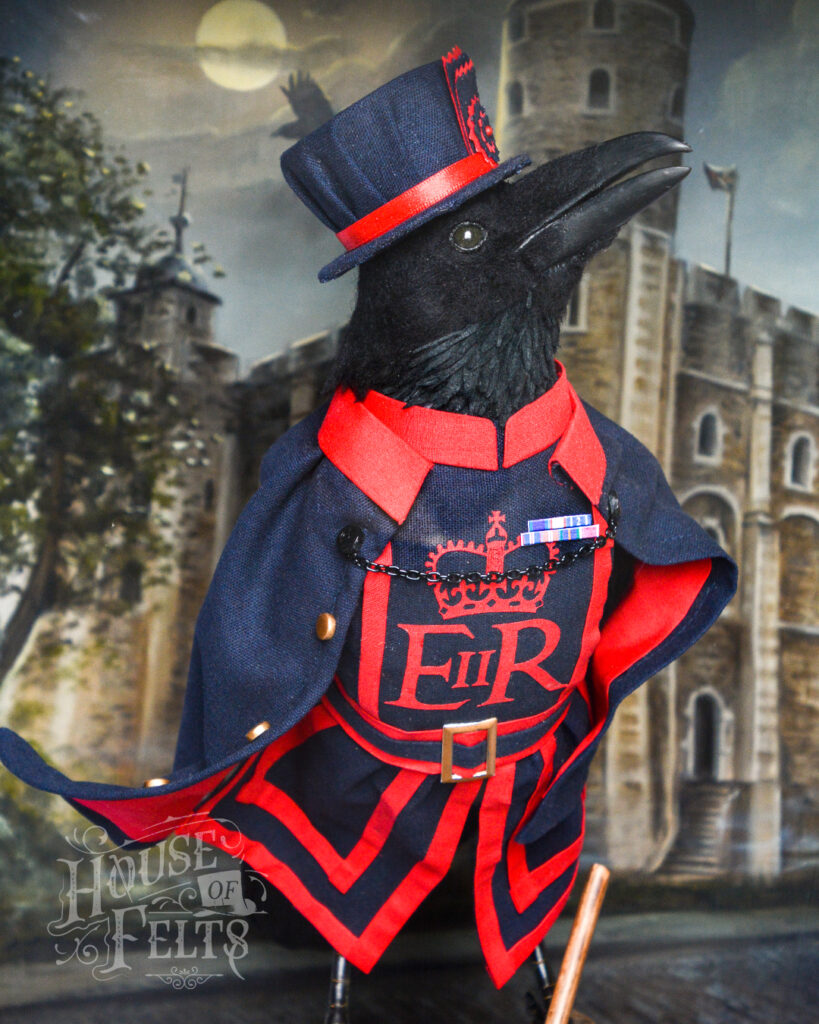 This particular piece has been lovingly and personally designed for Chris Skaife, whom many of you also know as the raven master at the Tower of London.
This particular project has become somewhat of a celebration of the previous and much-loved monarch, Queen Elizabeth the 2nd. The timing however was not deliberate, but as we approach King Charles's coronation, I really wanted to complete this as soon as possible, as the sigils are all about to change and in many cases, already have, so in its own special way, this has marked a massive turning point in our social history and after speaking with Chris, we decided to mark this moment in time and keep the queens sigil.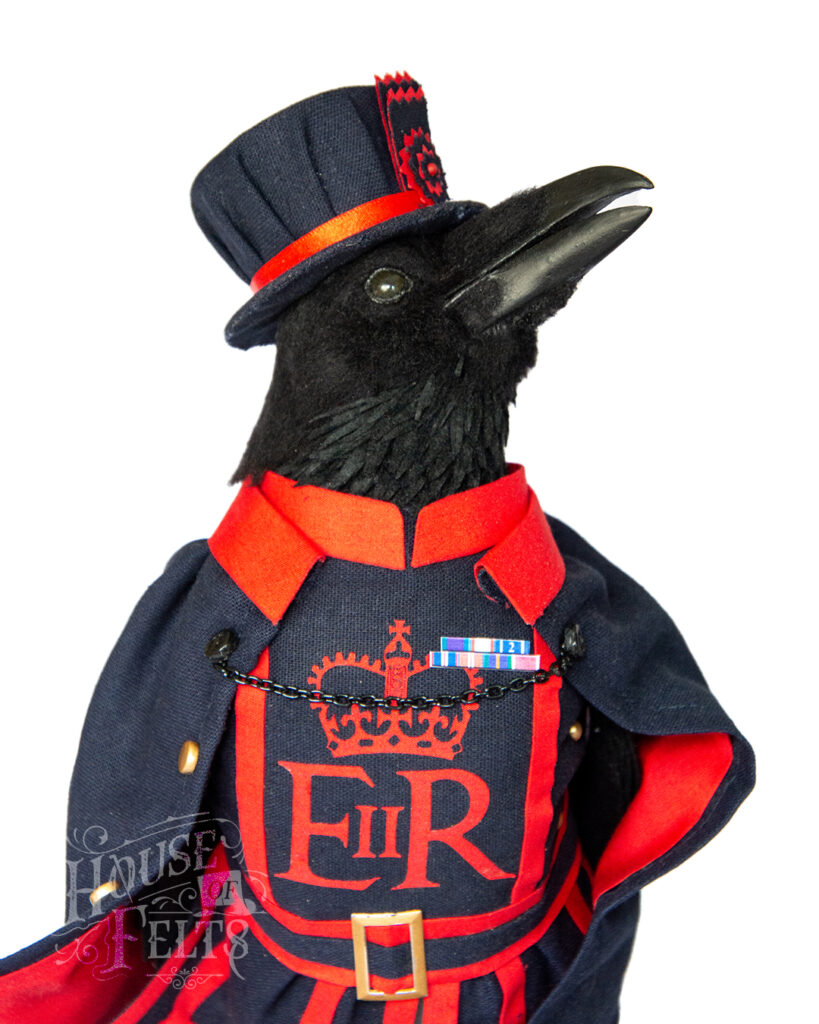 I have tried to personalise this in lots of ways, not all are obvious and some are hidden within the scene itself. I mostly wanted this to be really unique to Chris's personal journey, with some more obvious aspects of this on display, whilst also sympathetically touching upon the history of the tower itself.
As you may know, I love adding clothing and creating miniature props to accompany my work and believe that this adds some amount of realism to the stories I like to tell and can also see. Although the forms are anthropomorphic in nature, I try to ensure that I stay somewhat true to the animal's forms, whilst keeping historical references as easily identifiable as possible, so that every character I make, can continue telling their own stories for generations to come, as this most recent piece shall.
---
Thank you's
@the.fable.key painted this beautiful background to accompany the piece and more than accurately understood EXACTLY how I wanted this to look, going above and beyond and can not thank her enough. so please take a look at her page for more of her amazing and creative work she really is a star.
@ketteringsewingstudio for all the fabrics and materials.
Richard, who took his time to laser cut the sigil, for the raven.
PJB glass group @charlieheron.xand all the team.

@daleyhoper also for a nice big chunk of oak to play with 🙂